Return to Headlines
Family updates for Tuesday, May 16, 2023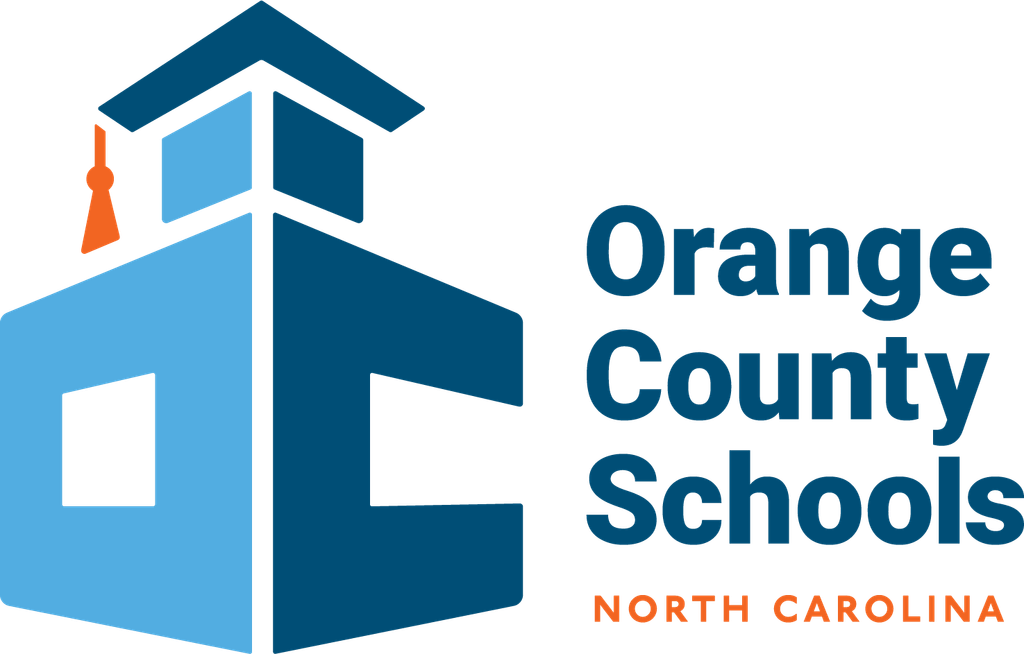 May 16, 2023


Dear Orange County Schools Families,
Please take note of the following celebrations and upcoming events. As always, we hope this news helps you connect with our learning community, and if you have any questions or additional information, please let us know.


New Principal for the Grizzlies: Congratulations to Tenisha Williamson, who has been named the new principal for Gravelly Hill Middle School, effective July 1, 2023. Mrs. Williamson is currently assistant principal at Orange High School and will work with Interim Principal Dr. Chris Gammon and staff at GHMS to ensure a smooth transition. Please join us in congratulating Mrs. Williamson and the Grizzly Family! Learn more about Mrs. Tenisha Williamson here.


REACH Award Nominations: At least once each quarter, OCS celebrates students and staff who show our learning community what it means to reach their maximum potential and help others do the same. Please help us identify individuals deserving of this recognition. Nominate a student or staff member today!

Disability Acceptance Week, April 24-28: Orange County Schools dedicated April 24-28 to celebrating how every student is unique and the ways that schools and communities adapt to empower each student to reach their maximum potential. The response was amazing, as it was a Spirit Week and so much more! Lessons and readings helped students learn to become more aware and accepting of differences. Please see photos here, and share in the joy of this unique week that we hope will continue on all year long!

MAP Induction (CRHS Students), May 10: Congratulations to students recently inducted into the MAP (Minority Achievers Program) program at Cedar Ridge High School, and to co-advisors Mrs. Monique Holmes and Mrs. Keidra Smith. Students are encouraged to enroll in rigorous courses, receive support as they plan for college and career, and give back through service and mentoring fellow MAP members. Learn more about MAP and see photos here.

Teachers of the Year Banquet, May 11: Loved ones and friends, principals and district leaders, all gathered on the evening of May 11 to celebrate the newest cohort of teacher leaders and OCS 2023-2024 Teachers of the Year. A lovely banquet at New Hope Camp and Conference Center (see photos) was hosted by the OCS Office of Human Capital. The OHS Jazz Band provided beautiful music. Last year's Teacher of the Year, Shannon Floyd of Grady A. Brown Elementary, passed the baton to biology teacher Savannah Patterson at Cedar Ridge High School, and Mrs. Floyd closed her year of service with this tribute to all the incoming Teachers of the Year.

Bring Your Legislator to School Day, May 15: Led by the Public School Forum of NC and a cohort of state Teachers and Principals of the Year visiting the NC General Assembly, May 15 was inaugurated this year as "Bring Your Legislator to School Day" (#NCGASchoolDay). Orange Middle School welcomed State Rep. Renée Price to visit Mr. Harrington's eighth-grade social studies class. Students asked about laws being sponsored or passed, Rep. Price asked students to share their future plans, and legislative assistant Mrs. Annette Moore encouraged all students to show up and make their voices heard. We are already looking forward to next year!

Your Opinion Matters! Family Academy Feedback Meeting, May 17: With the end of the school year approaching, OCS invites everyone to a virtual meeting with the Family Engagement team, so you can offer suggestions for activities of interest in the next school year. How can OCS Family Academy help you support your student and your school? Please join us and share your thoughts. Join via Zoom on Wednesday, May 17th (6:00 p.m. English, 7:00 p.m. Spanish).

"Pride in the Profession" Event, May 24: The OCS Office of Equity and Inclusion is hosting a panel discussion with OCS employees who identify as allies, co-conspirators, and members of the LGBTQ+ community. Come learn what it means to journey from ally to co-conspirator, and how we can be intentionally inclusive, not temporarily tolerant. All are welcome to attend. Wednesday, May 24, 6:00-7:00 p.m., Cedar Ridge High School Media Center. Questions? Contact: OCS Chief Equity Officer Lee Williams II.

OCS Connections CTE, Arts, Athletics Roundup: From regional champions and state qualifiers to thrilling overtime playoff victories, from artists displaying works at the General Assembly to cabinet builders bringing home hardware (in the form of medals!), we have many student accomplishments to celebrate. Our "Empowering Excellence and OCS Points of Pride" document and special roundup for CTE (Career and Technical Education), Arts, and Athletics will be updated as quickly as possible. We appreciate your input to help us make it complete.

Thank you and have a great night,
Kevin Smith
Orange County Schools
Public Information Officer,
Communications and Family Engagement
---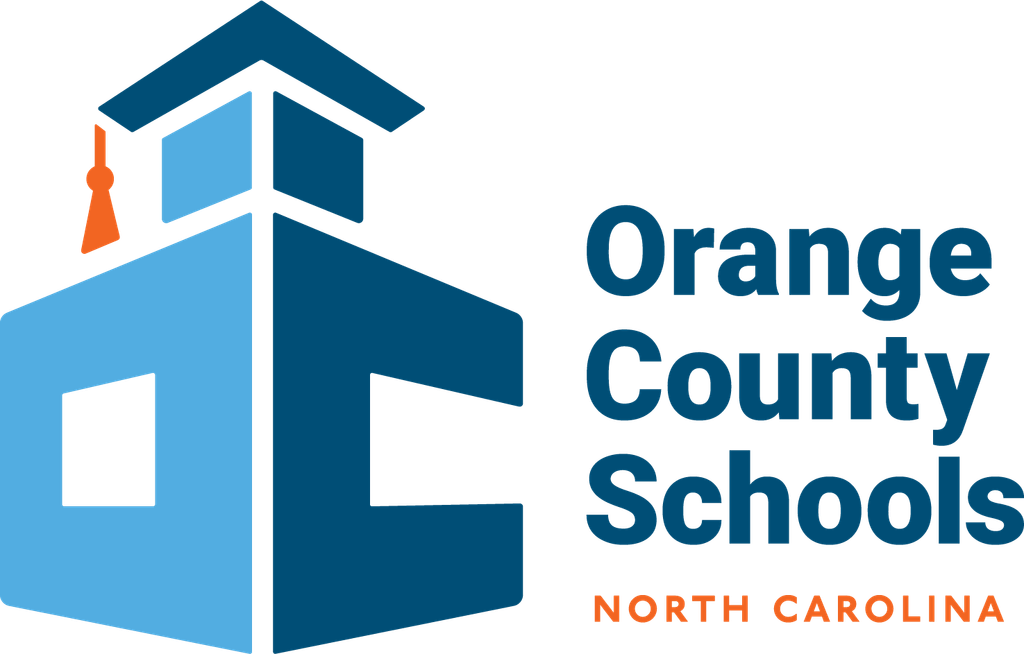 16 de mayo de 2023

Estimadas familias de las Escuelas del Condado de Orange,
Por favor tomen nota de las siguientes celebraciones y próximos eventos. Como siempre, esperamos que estas noticias le ayuden a conectarse con nuestra comunidad de aprendizaje, y si tiene alguna pregunta o información adicional, háganoslo saber.
Nueva directora para los Grizzlies: Felicitaciones a Tenisha Williamson, quien ha sido nombrada la nueva directora de Gravelly Hill Middle School, a partir del 1 de julio de 2023. La Sra. Williamson es actualmente subdirectora en Orange High School y trabajará con el director interino Dr. Chris Gammon y el personal en GHMS para asegurar una transición sin problemas. ¡Por favor, únase a nosotros para felicitar a la Sra. Williamson y la familia Grizzly! Más información sobre Tenisha Williamson aquí.

Candidaturas al Premio REACH: Al menos una vez al trimestre, OCS celebra a los estudiantes y al personal que muestran a nuestra comunidad de aprendizaje, lo que significa alcanzar su máximo potencial y ayudar a otros a hacer lo mismo. Por favor, ayúdenos a identificar a las personas merecedoras de este reconocimiento. Nomine hoy a un estudiante o miembro del personal!

Semana de la aceptación de la discapacidad, April 24-28: Las Escuelas del Condado de Orange dedicaron del 24 al 28 de abril a celebrar cómo cada estudiante es único y las formas en que las escuelas y las comunidades se adaptan para capacitar a cada estudiante para que alcance su máximo potencial. La respuesta fue asombrosa, ¡ya que fue una "Spirit Week" y mucho más! Las lecciones y lecturas ayudaron a los estudiantes a aprender a ser más conscientes y a aceptar las diferencias. Vea las fotos aquí y comparta la alegría de esta semana única que esperamos continúe durante todo el año.

Inducción MAP (Estudiantes CRHS), 10 de mayo: Felicitaciones a los estudiantes recientemente introducidos en el programa MAP (Minority Achievers Program) en Cedar Ridge High School, y a los co-asesores Sra. Monique Holmes y la Sra. Keidra Smith. Animan a los estudiantes a matricularse en cursos rigurosos, a recibir apoyo en su planificación para la universidad y la carrera profesional, y a retribuir a través del servicio y la tutoría de sus compañeros miembros del MAP. Más información sobre MAP and ver fotos aquí.

Cena de los Maestros del Año, 11 de mayo: Seres queridos y amigos, directores y jefes de distrito, todos se reunieron en la noche del 11 de mayo para celebrar la nueva generación de maestros líderes y OCS 2023-2024 Maestros del Año. Un banquete encantador en el Campamento y Centro de Conferencias New Hope (ver fotos) fue organizada por la Oficina de Capital Humano de la OCS. El sitio Banda de Jazz de la OHS pusieron la música. La Maestra del Año del año pasado, Shannon Floyd, de la escuela primaria Grady A. Brown, pasó el mando a la profesora de biología Savannah Patterson en el Cedar Ridge High School, y la Sra. Floyd cerró su año de servicio con este homenaje a todos los Profesores del Año entrantes.


Lleve a su legislador a la escuela, 15 de mayo: Dirigido por Public School Forum of NC y una coalición de Maestros y directores del año visitando la Asamblea General de Carolina del Norte, el 15 de mayo se inauguró este año como "Día de llevar a tu legislador a la escuela" (#NCGASchoolDay). Escuela Intermedia Orange dio la bienvenida a la diputada estatal Renée Price para visitar la clase de estudios sociales de octavo grado del Sr. Harrington. Los estudiantes preguntaron acerca de las leyes patrocinadas o aprobadas, Rep. Price pidió a los estudiantes a compartir sus planes de futuro, y la asistente legislativa, Annette Moore, animó a todos los estudiantes a manifestarse y hacer oír su voz. Ya estamos deseando que llegue el año que viene.

¡Su opinión cuenta! Reunión de Retroalimentación de la Academia de Familias, 17 de mayo: Ahora que se acerca el final del curso escolar, OCS invita a todos a una reunión virtual con el equipo de Participación Familiar, para que puedan ofrecer sugerencias sobre actividades de interés para el próximo curso escolar. ¿Cómo puede la Academia Familiar de OCS ayudarle a apoyar a su estudiante y a su escuela? Por favor, únase a nosotros y comparta sus ideas. Únase a través de Zoom el miércoles 17 de mayo ( 6:00 p.m. inglés, 7:00 p.m. español).

Evento "Orgullo de la Profesión", 24 de mayo: La Oficina de Equidad e Inclusión de OCS organiza una mesa redonda con empleados de OCS que se identifican como aliados, co-conspiradores y miembros de la comunidad LGBTQ+. Venga a aprender lo que significa pasar de aliado a co-conspirador, y cómo podemos ser intencionalmente inclusivos, no temporalmente tolerantes. Todos son bienvenidos. Miércoles, 24 de mayo, 6:00-7:00 p.m., Cedar Ridge escuela preparatoria, Centro de Medios de Comunicación. ¿Preguntas? Póngase en contacto con el Jefe de Equidad de OCS Lee Williams II.

OCS Conexiones CTE, Artes, Atletismo Resumen: Desde campeones regionales y clasificados estatales hasta emocionantes victorias en la prórroga de las eliminatorias, desde artistas que exponen sus obras en la Asamblea General hasta carpinteros que se traen a casa las herramientas (¡en forma de medallas!), tenemos muchos logros estudiantiles que celebrar. Nuestro documento "OCS Points of Pride" (Puntos de orgullo de OCS) y el resumen especial de CTE (Educación Profesional y Técnica), Artes y Atletismo se actualizarán lo antes posible. Agradecemos su opinión para ayudarnos a completarlo.


Gracias y que pasen una buena noche,
Kevin Smith
Escuelas del Condado de Orange
Oficial de Información Pública,
Comunicaciones y Participación Familiar